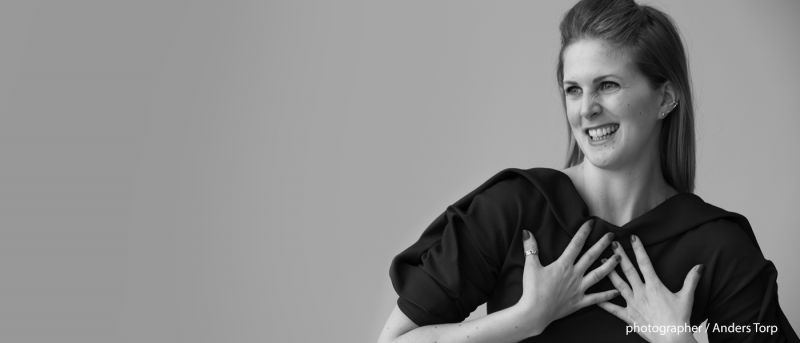 Ida Gudim made her debut as a soloist at The Norwegian National Opera & Ballet in 2013, interpreting the role as Mrs. Chan in a modern opera by composer Øyvind Mæland. The following year she did Fiordiligi in Mozarts Cosi fantutte, and Freia in Das Rheingold at the same stage.
In the season of 2014/2015 Ida sung the title roles in Kálmáns Die Csárdásfürstin and Monteverdis L`incoronazione di Poppea as part of her graduate performances at the Opera academy of Norway, working with director Stefan Herheim and conductor/cembalist Clemens Flick among others. Ida Gudim was accepted as a student at The Opera Academy of Norway (KHIO) for a three-year program in the year of 2012.
She finished her studies in the spring of 2015. She also has a 2-year master degree from The National Norwegian School of music (NMH) and
a 4-year bachelor degree in performing arts from Barratt Due Institute of Music. Her voice teachers include Toril Carlsen, Brian Jauhiainen, Anne Nyborg, Michelle Wegwart and Paul Ferrington.
Ida is also constantly developing projects as a freelance singer, and has had great success internationally with promoting Nordic music and working with musicians of different nationalities.
Her most recent project was a concert tour in Japan in cooperation with The Grieg Society, and she has held similar concerts in South-Africa, Spain and Iceland, to mention a few.